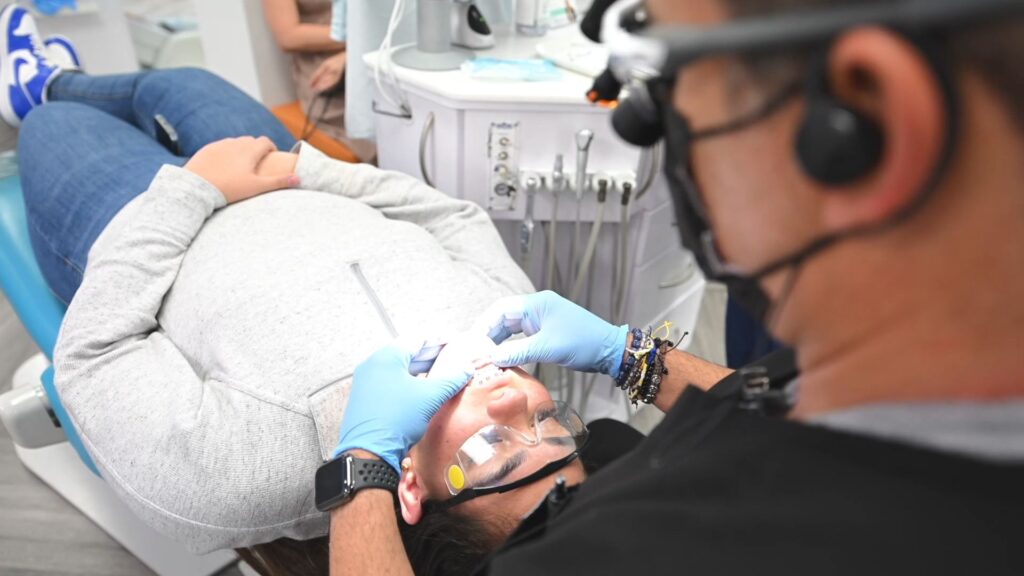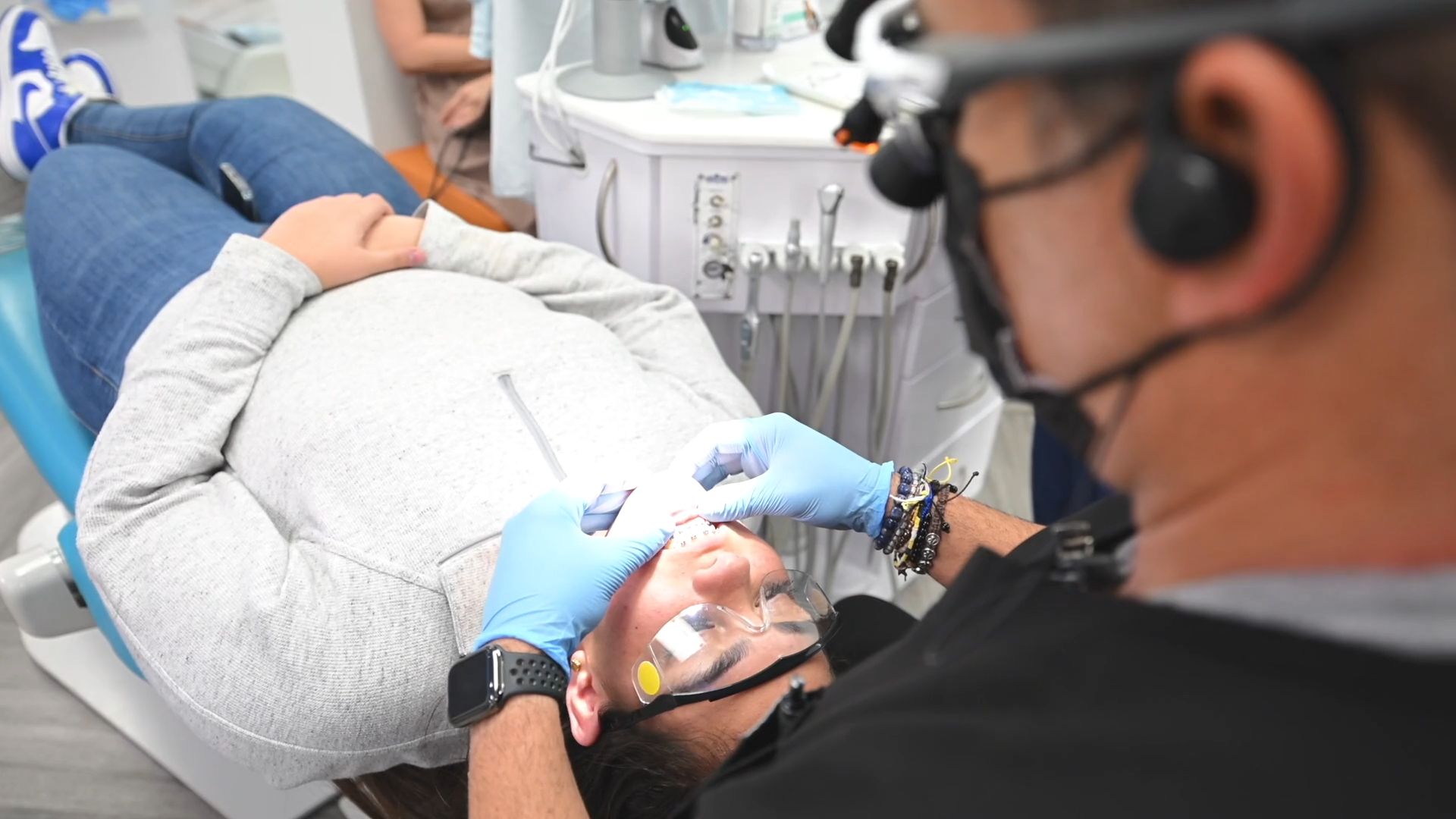 Trusted & Effective Orthodontic Treatment
At Garcia Orthodontics, we believe everyone deserves a great smile. That's why our Miami orthodontic practice specializes in orthodontic treatment for patients of all ages. Whether your goal is to correct minor alignment issues or dramatically transform your tooth and bite alignment, our team is here for you and offers only the most advanced and effective treatment options.
Braces are a time-tested and well-proven treatment for correcting the full range of orthodontic issues, and the technology for braces has progressed by leaps and bounds over the past few decades. Today's braces are less visible, lighter, smaller in size, and can be impressively discreet.
Your Guide To Braces
Regardless of appearance, all braces are made up of the same components and function in the same way. Metal brackets are placed on each of your teeth and threaded with a thin metal wire called the archwire. The wire is used to adjust the pressure being applied to your teeth and is regularly adjusted throughout treatment. The brackets and wires are fastened together using rubber bands you can personalize by color to show off your personality.
Traditional Metal Braces
Traditional metal braces are the most common type of braces and are more sleek and comfortable today than ever before. Made of high-grade stainless steel, metal braces straighten your teeth using metal brackets and archwires. With metal braces, you have the option of adding colored elastics (rubber bands) for a more unique and colorful smile.
Clear Ceramic Braces
Ceramic braces are made of clear materials and are less visible on your teeth than metal braces. For this reason, ceramic braces are used mainly on older teenagers and adult patients who have cosmetic concerns. While they are visually less prominent, they do require more attention to oral hygiene as ceramic braces are larger and are more brittle than metal braces. For these reasons, we tend to only place ceramic braces on a patient's upper front teeth versus their lower teeth.
Gold Braces
Are you someone who likes to stand out from the status quo? Gold braces are a great treatment for patients who require a traditional braces treatment, but prefer the look of gold brackets and wires. This option is equally as effective as metal braces but is a great way to show off your personality and add some fun to your treatment.
Retaining Your Smile After Treatment
Once you've completed treatment and are able to enjoy your beautiful new smile, Retainers may be removable or fixed. They hold your teeth in their new, correct positions after your teeth have been straightened. Our team will instruct you on how to care for your retainer and about the duration of the wear. Wearing your retainer as directed is crucial to prevent regression of your treatment.
Color My Braces
To start painting your braces, click on a color, then on the tooth you want to paint. Or, click on a color, then click on one of the buttons below to assign that color to specific teeth. Check with your orthodontist to see which fun colors are available for your teeth!